I was going through my Photobucket account and found some horrible, yet awesome pictures of my family and friends and decided to do a flashback post.
I hope you enjoy...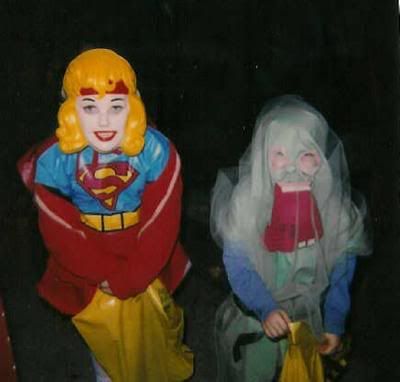 This is a picture of me as Superwoman (coz she was awesome!) and my brother as Slimer. Believe it not, my mom made his costume from memory of the movie. This is the first Halloween I really remember. I think I was 5 or 6 and my brother was 3 or 4.
It was really cold that night (hence my beautiful red jacket) and I remember we got a TON of candy. I can look at this picture and still remember the smell of that awful mask LoL.
I think I might post this as a comment on my brother's MySpace now so his friends can get a laugh.
Happy Friday everyone!