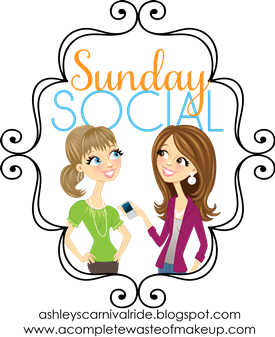 This week's questions:
What is the wallpaper on your cellphone?
This is what my home screen looks like.
I participate in a photo challenge, so I put the list as my lock screen so I remember to take the picture.
What do you keep beside your bed?
Basal body thermometer (for charting while trying to conceive), iPhone since I use it for alarm clock, a fan because I can't sleep without it on my face, and my water bottle.
What is your least favorite chore?
I used to love doing laundry, but I absolutely hate it now.
If you could eliminate one thing from your daily routine, what would it be?
I just recently stopped smoking so that's a huge thing I eliminated out of my day! I'd also love to eliminate cleaning.
What do you do to vent anger?
I know this is awful, but I don't know how to vent my anger. I bottle it up inside until I explode. I really need to find a healthy way to vent. I just don't know how. Any suggestions?
What is your favorite Holiday of the year and why?
I like most all holidays, but Christmas is my favorite by far. I love the lights, the tree, the baking, and the family time, remembering why we're all together.