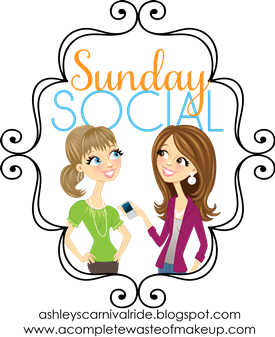 This week's questions:
1. Favorite Holiday Movies/TV Specials?
My favorite holiday movies are It's a Wonderful Life, Miracle on 34th Street, and of course A Christmas Story. It's not Christmas until you've heard the expression, "You'll shoot yer eye out, kid!"
2. Do you do any volunteering during the holidays if so what? If not what would you do?
I do Toys for Tots all around town. I get a few gifts and put them in the bins, as well as collect coats for the local coat drives.
3. Favorite toy received as a Child for the Holidays?
I'm such a nerd, but my favorite gift I got for Christmas when I was younger was a microscope.
4. What was your must have item in high school for the Holidays?
I always had candy canes when I was in high school.
5. Item you begged for the most and never got?
A dog. I always wanted a dog when I was younger, but I never got one. I always got cats. Blech!
6. What do you do on Christmas Eve?
I always grab my thermos of hot cocoa, bundle up, and drive around town and look at all the Christmas lights. Some people go way out and every thing looks so wonderful. I'm hoping to start this tradition with my in-laws since moving to Minnesota.